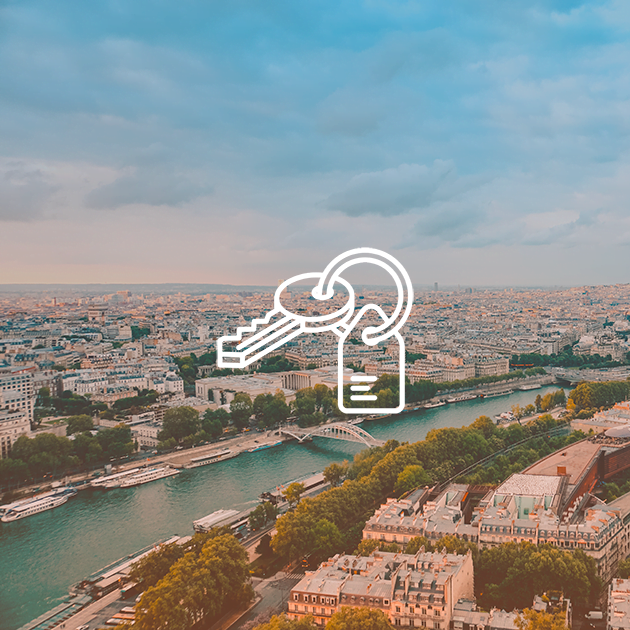 Housing research

: the SKENO process.
Constitution of the rental file and setting up the specifications
Selection and proposal of real estates via our smartphone application
Organization of visits with or without the employee if he cannot travel
Assistance with the inventory and the signing of the lease
Transfers and opening of meters (water, electricity, internet, etc.)
Delivery of the keys
Relocation coordination :

national and international.
Analysis of the need

Assessment of the cubage to be moved

Obtaining comparative quotes

Competitive bidding, expertise and advice for the choice of quotes…

Validation, organization and management until the delivery of the furniture


Role of mediator in the event of after-sales service
Assistance with
administrative procedures.
Our non-exhaustive list of services :
Work permit application
First application or renewal of residence permit
Application for residency card
Introduction to "Passeport talent": a multi-year residence permit
Application for a minor child circulation permit (DCEM)
Appointment request for the medical examination at the OFII and accompaniment
Affiliation to the CPAM (French public health insurance)
Professional impatriation:

administrative procedures.
Visa application
First application for a temporary residence permit for the foreign employee with constitution and follow-up of the file
Joint application for the partner, processed simultaneously
Applications for "Circulation document for minor foreigner" (DCEM)
Application for renewal of residence permit, for the impatriate and his/her spouse
Exchange of driving license
Request for a return visa